FREE INSTANT QUOTE
Fill Your Info Below
Fake Grass Pros of Albuquerque
Fake grass is an excellent option compared to your traditional lawn. Artificial Grass Pros of Albuquerque can save you time and money with a synthetic turf installation. In addition, choosing faux grass will help improve the environment and your quality of life.
ARTIFICIAL GRASS IS BENEFICIAL TO HAVE
Installing artificial grass will provide you with an investment that lasts years. It is low maintenance without the need to feed or water. Fake grass is safe for all as it needs no pesticides or fertilizers. The best part is you need not mow the lawn or pay someone else to do it. It always looks great, and your kids and pets will love it. You can install synthetic grass anywhere from the backyard, patios, rooftops, offices, public spaces, and more.
SYNTHETIC TURF COMES WITH AMAZING TECHNOLOGY
Installing fake grass comes with a non-perforated backing that helps with water drainage. Hence, it needs no holes made for drainage. Still, while it has no holes, it remains permeable to increase drainage up to 100%. With the combination of different fabrics, you can feel confident the synthetic turf we install is drier, cleaner, and chemical free and does not leave any unpleasant pet odors behind. All our products are made in the USA to add to the benefits.
FAKE GRASS ALBUQUERQUE USES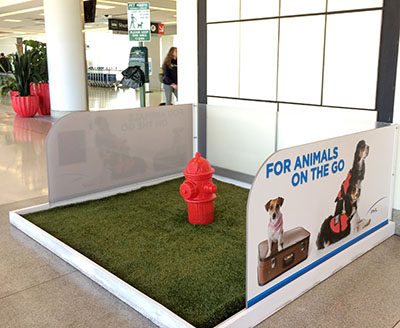 Artificial Grass Pros can help install synthetic lawns in your commercial or residential property for many uses. So, whether you want:
A designed putting green in the backyard
A patio covered with artificial grass
Sports Field
Playground
Grass around the pool
It is possible with fake grass installations.